About Us
Many companies, including ours, K P Engineering are capable of fulfilling the rising necessities for food processing equipment. Since the incorporation of our company in the year of 2012, we have been a well-recognized manufacturer and supplier of goods of various high-end food processing goods. Milk Khoa Making Machine, Peda Making Machine, Bhakarwadi Cutting Machine, Besan Laddu Machine, and more equipment are available in our broad collection. Our regular market study, which is rigorously carried out by our highly qualified team of specialists, keeps us up to date with the most latest industrial advancements. In addition to providing top-notch food processing equipment to the customers, we strive to maintain the highest degree of respect and transparency when conducting business with them
Our Focus Towards Quality
Amongst the most main determinants that clients consider before approaching a production business is the quality of their products. In the similar manner, we, as a quality-driven company, strive to maintain the highest standard in all our operations. In addition, following measures are followed to ensure that each client receives the best of our products:
We ensure that high-quality raw materials are used to develop our product range.
We have installed optimally performing and premium quality machinery in our facilities to process our high-end product range.
We put our goods through a number of quality inspections before sending them to the appropriate clientele.
We make sure that every single product is packaged using high-quality materials.
Infrastructure
We have a well-designed infrastructure that allows us to run an uninterrupted production line with which we have been able to meet the high demands of the market. Our infrastructure is built in a modern architectural style and extends over a large area of land. The infrastructure is divided into several departnebts, including a fully equipped manufacturing unit, a quality control section, a vast storage facility, and others. With the help of all the facilities of our infrastructure, we produce a high-quality product variety which includes Peda Making Machine, Besan Laddu Machine, Milk Khoa Making Machine, Bhakarwadi Cutting Machine and others. Once the manufacturing and quality testing processes are completed, we safely store the goods in our warehousing facility.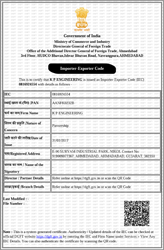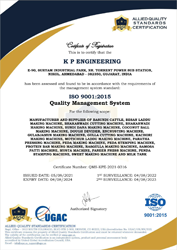 Read More